Course details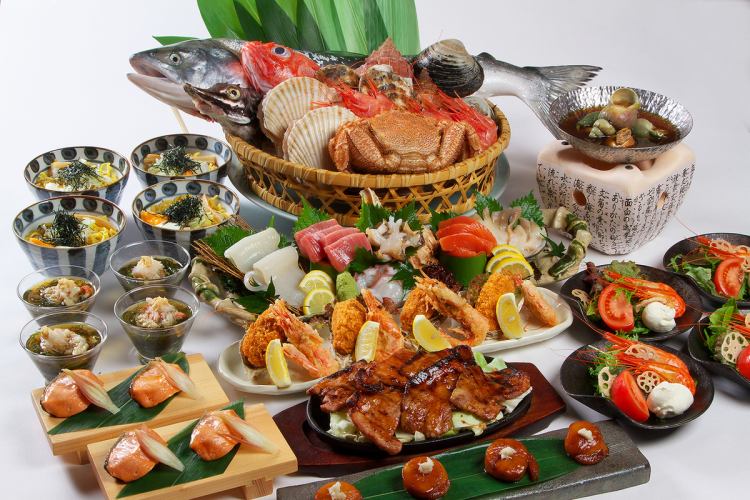 【New year's only】 5000 yen (tax included) with coupon usage!
5000 Yen
※ The indicated price is tax included.
If the New Year's party is a Hokkaido wardry !! Satisfaction course perfect for New Year's party using plenty of seafood, meat and vegetables such as sashimi salad tailoring, Ishikari pot containing scallops of Hokkaido local scallops, meat and vegetables abundantly. 【All-you-can-drink for 2 hours】: Draft beer 【Sapporo black label】, shochu 【potato / wheat】, sake, sour variety, high ball, cocktail, wine, soft drinks available Various cocktails !!
Course menu
◆ Sweet shrimp salted tofu
◆ 【Boast of the Banquet】 Kita Akari is served with butter squid's salt
◆ Seafood Seafood! Fresh Sashimi Salad Tailoring
◆ 【North Sea】 Charcoal grilled mustard
◆ 【Japanese Style】 Chicken Zangi Chicks
◆ Special Miso Butter Tailoring! Salmon and Scallops in Ishikari Nabe
◆ 【Obihiro specialty】 Pork loin teppanyaki
◆ 【Dinner meal】 Miscellaneous cooking or udon or ramen
Reservation deadline

2 days before arrival date 17 o'clock
2019/01/05 update