Course details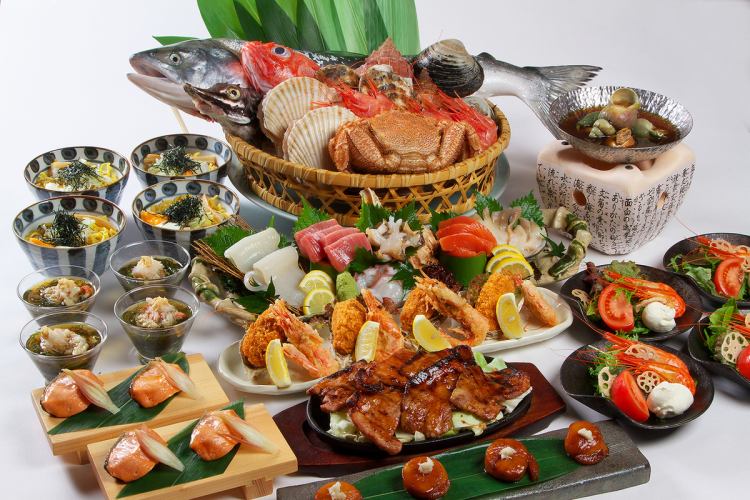 【Bonenkai only】 Winter's secondary course (with free all-you-can-drink 1.5 hours) 2500 yen (tax included)!
By using a coupon2500 Yen
※ The indicated price is tax included.
5items

6persons

-

All-you-can-drink available

【Banquet only】 All you can drink as standard: Draft beer 【Sapporo Black Label】, Shochu 【Potato · wheat】, Sake, Various sour variety, Highball, Wine, Soft drinks available!
If you want to drink a little more, if you want to eat Hokkaido wardry! Everyone who thought it was too early to go back! Perfect satisfying course for the second meeting.【All-you-can-drink for 1.5 hours】: Draft beer 【Sapporo black label】, Shochu 【potato / wheat】, Japanese sake, various sour variety, high balls, cocktails, wine, soft drinks available Various cocktails !!
Course menu
◆ Tokachi salted eat potato
◆ 【Staple of Hokkaido】 Ramen salad of the wardry
◆ 【Handmade】 Baron Pot only croquette
◆ Pork loin teppanyaki
Assorted pickles ◆
All-you-can-drink menu
·beer
· Sapporo black label
· Shochu
· Scallop sweet potatoes, cut wheat 【Rock · Water split · Soda split · Hot water split · Straight】
·Sake
· Seizumi (Niigata) 【cold · 燗】
·whiskey
· Black Nikka 【Rock · Straight · Hot Water Ball · High Ball】
·wine
· Garcia Karion [red · white】
·sour
· Lemon Sour, GF Sour, Plum Sour, Oolong High, Green Tea High
·Soft drink
· Oolong tea, green tea, orange juice
Reservation deadline

Until 21 o'clock on the desired shopping day
Available days for reservation

Monday - Friday - The day before the holiday - Holiday
2018/11/10 update